Illusion Dance Co. is in it's 15th season! Illusion is a recreational performance dance studio located in Whitecourt, Alberta. We offer a wide range of classes that are designed to instill a love of dance and an appreciation for the art form. We stress creativity, imagination, expression, confidence and above all fun!
Beginner-Advanced Ages 3-18
JAZZ ~ BALLET ~ LYRICAL ~ TAP ~ HIP HOP ~ MUSICAL THEATRE ~ MODERN ~ ACRO ~ 3/4 PRE-DANCE
KINDER CLASSES FOR 3 & 4 YR OLDS:
TAP ~ JAZZ ~ HIP HOP ~ BALLET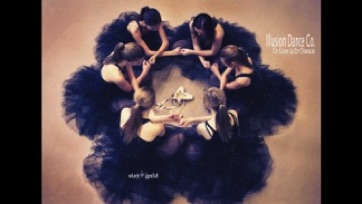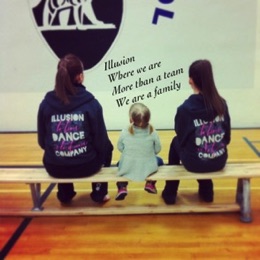 FIRST SENIOR NEW YORK MEETING IS MONDAY MAY 6TH @ 6:00PM!!
CONGRATULATIONS DANCERS ON A FABULOUS TRIP TO DISNEYLAND! ALL OF YOUR HARD WORK PAID OFF YOU LOOKED AMAZING IN THE PARADE!
PICTURES ARE NOW UP ON THE DANCE MAGIC SITE AND WE SHOULD RECEIVE YOUR SOUVENIR PHOTO AND VIDEO SOON.
www.dancethemagicphotos.com
THANK YOU EVERYONE FOR ALL OF YOUR HARD WORK AND SUPPORT DURING THIS TRIP...IT WAS A TRIP WE WILL NEVER FORGET!


THANK YOU ALL FOR A FUN SUCCESSFUL DANCE SEASON! ALL CLASSES ARE FINISHED AND THE OFFICE IS NOW CLOSED FOR THE SUMMER. THE OFFICE AND CLASSES WILL RE-OPEN SEPTEMBER 16TH.
2019-20 SEASON REGISTRATION!
WE HOPE YOU WILL JOIN US FOR OUR NEW DANCE SEASON STARTING SEPTEMBER 16TH! OUR PRE-REGISTRATION HAS NOW ENDED BUT YOU MAY STILL EMAIL IN REGSITRATION FORMS WITH AN ETRANSFER TO idance@telus.net.
ILLUSION DANCE PRE-REG NOTE-2.doc
**CHECK OUT OUR IMPORTANT DATES FOR ALL 2020 FESTIVAL/RECITAL DATES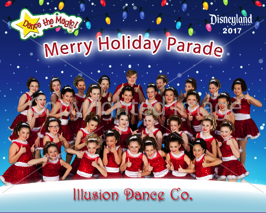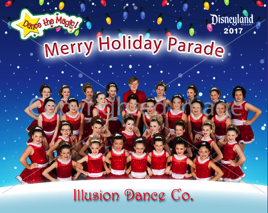 Sept 10th - Class schedules will be posted
Sept 4th - Studio Registration/ACRO Regsitration 4:00-6:00pm

Sept 16th - 2019/20 Dance Season Begins!!
Sept 5th - Community Connections Registration @ AJM 6:30-8:30pm